You asked about climate questions and climate solutions. We've got answers.
Indiana Public Broadcasting News and its partner stations are gathering your questions on climate change and climate solutions. Share your questions on the topic, especially as it relates to our state through text or the question box at the bottom of this page. We will be answering some of the questions we receive throughout the year.
Here are some questions we have received and answered. We will continue to update this page as we dig into more questions we receive.
From a person in Newburgh:
FILE PHOTO: Steve Burns/WTIU
Nathaniel Geiger is an assistant professor at Indiana University and researches climate engagement.
He said it's important to know the majority of Hoosiers believe in climate change. Only about 20 to 25 percent think climate change isn't happening at all or are just unsure.
Geiger said some people reject scientific findings that they can't see for themselves. People who believe the Earth is flat, for example, usually don't have the opportunity to go into space and view the Earth itself.
"Similarly, climate change is complex enough — the phenomenon is complex enough that when we experience warmer or cooler temperatures, it's hard to know what to make of those," Geiger said.
From a person in Evansville:
The answer is yes — if you're doing it right.
Just about anything you buy new takes materials, energy and fuel to make, build and ship — which leads to more greenhouse gas emissions. Plastic is no different.
Allyson Mitchell is the executive director of Circular Indiana. She said reducing, reusing and recycling means less new plastic needs to be made from fossil fuels — and that's good for the climate.
"So anytime you can use — extend the life of a material and a product, whether that's through reuse or recycling, you are going to have a positive impact or a reduction in the total impacts," Mitchell said.
But that's only if you recycle correctly.
"Only plastic one and two in the form of a bottle and jug is recyclable," Mitchell said.
From a person in Zionsville:
I'm curious to know – is there any future investment in nuclear energy being considered? It's statistically far safer than current methods. Even the potential hazards fall nowhere near the contamination of fossil fuels and are typically more reliable and efficient than solar and hydroelectric power.
The answer:
Yes, Indiana is looking into bringing in what are called "small modular nuclear reactors" into the state. In fact, Gov. Eric Holcomb recently signed a new law on this technology.
From a person in Elkhart:
Courtesy of the Hoosier Environmental Council
Zach Schalk of Solar United Neighbors speaks at the 2022 Renewable Energy Day at the Indiana Statehouse. One of the bills the group supported — which allows homeowners with HOAs better access to rooftop solar — became a law.
There were several bills proposed this year's legislative session that had to do with energy and the environment in Indiana. Here's a run-down of which bills passed and failed during this year's legislative session.
It covers nearly a dozen bills that have now been signed into law and 10 bills that died during the legislative session.
From a person in Fishers:
We just installed rooftop solar on our home at the end of last year. Net metering and tax incentives were a big part of making that feasible. I've contacted my state legislators about the threats to these vehicles toward cleaner energy. I want to know why isn't the legislature encouraging Hoosiers to invest in cleaner energy? Particularly when the air quality in Indiana is so bad already!
Indiana utilities have more influence on politics in the state than you might imagine. Net metering is a good example.
It's the credits people with solar panels on their roof get for delivering extra energy back to the grid. A lot of people like it. It makes solar more affordable. But those credits are getting phased down this year. The fact that utilities don't like it could be the reason.
But rooftop solar is something a lot of people support. Environmentalists like it. It gives rural residents energy independence. It helps businesses meet their climate goals. It creates jobs. It's also slowly become something both Democrats and Republicans can agree on.
The law to phase out higher net metering rates passed in 2017. Since then, lawmakers have proposed at least seven bills to overturn or change it. Half of them got bipartisan support.
From a person in Elkhart:
Devan Ridgway/WTIU
Not much has changed in the past decade — but the answer is still a little surprising. According to the U.S. Forest Service, from 2006 to 2019 the number of forest acres in Indiana went up slightly by 2 percent. But the number of individual trees went down by 6 percent.
John Seifert directs the Indiana Department of Natural Resources' division of forestry. He said the reason is that Indiana's forests are aging.
"And as trees get bigger, they shade out other trees, it's just sort of the survival of the strongest, so to speak," Seifert said.
From a person in Muncie: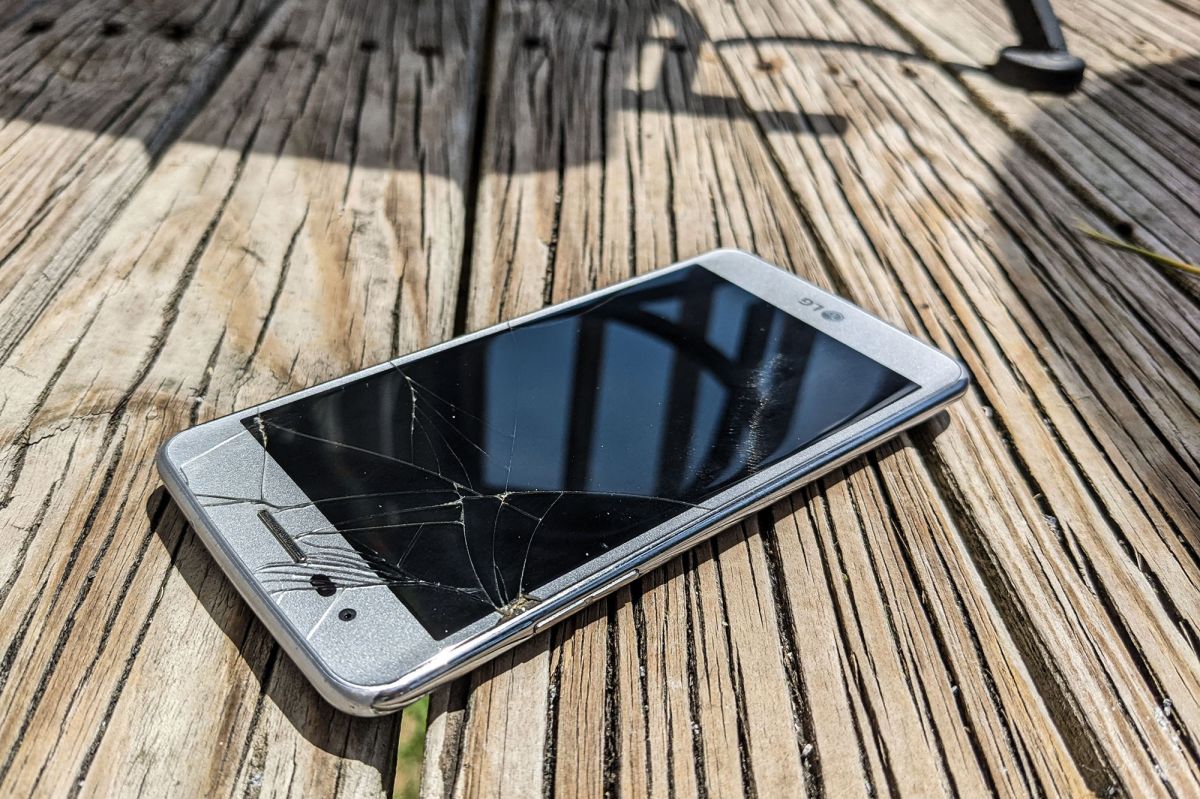 Lauren Chapman/IPB News
It's no secret that the less stuff you buy, the less energy and materials are needed to make that new product — and that's good for the climate. There are other kinds of consumption too — like how much electricity we use in our homes or how much gas we use to fuel our cars.
Amrou Awaysheh is the executive director of the Indiana University Business Sustainability and Innovation Lab. He said many businesses have set aggressive goals to lower their carbon emissions and more companies are making consumers aware of what they're doing for the climate.
That means consumers can make a positive impact by "voting with their dollars."
"If they choose to buy products and goods from a company that doesn't care about the environment, or doesn't care where the raw materials are extracted from — then that's on them," Awaysheh said.
From a person in Brutus, Michigan:
Can distilling your water remove the PFAS?
Some say that distilling water can remove PFAS, but it's not listed as a recommended way to treat PFAS by the EPA. That's probably because, while using distilled water is fine for things like ironing, you don't want to drink it.
Drinking distilled water can pull nutrients from your body. A better way to get PFAS out of your water is to use a reverse osmosis or carbon filter in your home. If you get your water from a public water utility, you may also want to ask it what it plans to do to remove PFAS from the water.
From a person in New Castle:
I as a general citizen sometimes feels helpless to fight climate change. I try to make eco-friendly choices, but is it enough? We need massive change on a wide scale to save our planet, and I don't know when that will happen. On a local note I'd like to see door to door recycling but it was voted down in my community.
Alan Mbathi/IPB News
There's only so much time for countries around the world to drastically cut greenhouse gas emissions that contribute to climate change. Here in Indiana, we're already seeing things like more extreme heat, flooding and severe storms.
The problem is so big that it can make people feel helpless trying to fight it on their own.
A new type of therapy aims to help people turn their fears into action. It's called climate-aware therapy — and it's so new that there's only one person we know of who offers it in Indiana.
Question:
I would like to know more about how local communities are acting, planning to act, or not acting on adaptation to increasing heat and flooding.
The answer:
The cities of Clarksville and Richmond are working on heat management plans. Indiana University's Environmental Resilience Institute also keeps a list of all kinds of climate adaptation strategies that cities are working on in the Midwest here — including cities in Indiana.
From a person in Point Idalawn:
Why are we not taking stranded assets into consideration when talking about the transition to renewable energy?
The answer:
Arguably Indiana lawmakers are taking that into consideration. Through the pilot program, created in a 2021 bill, CenterPoint is the only utility allowed to securitize its assets and only for its A.B. Brown coal plant.
You can always join the conversation by signing up for the Indiana Two-Way. You'll receive a text to your phone every Thursday morning, with questions related to statewide topics and news updates to keep you informed.
Your answers will help guide our future reporting to make sure we are answering questions you and others around the state have. To join, text the word "Indiana" to 73224.